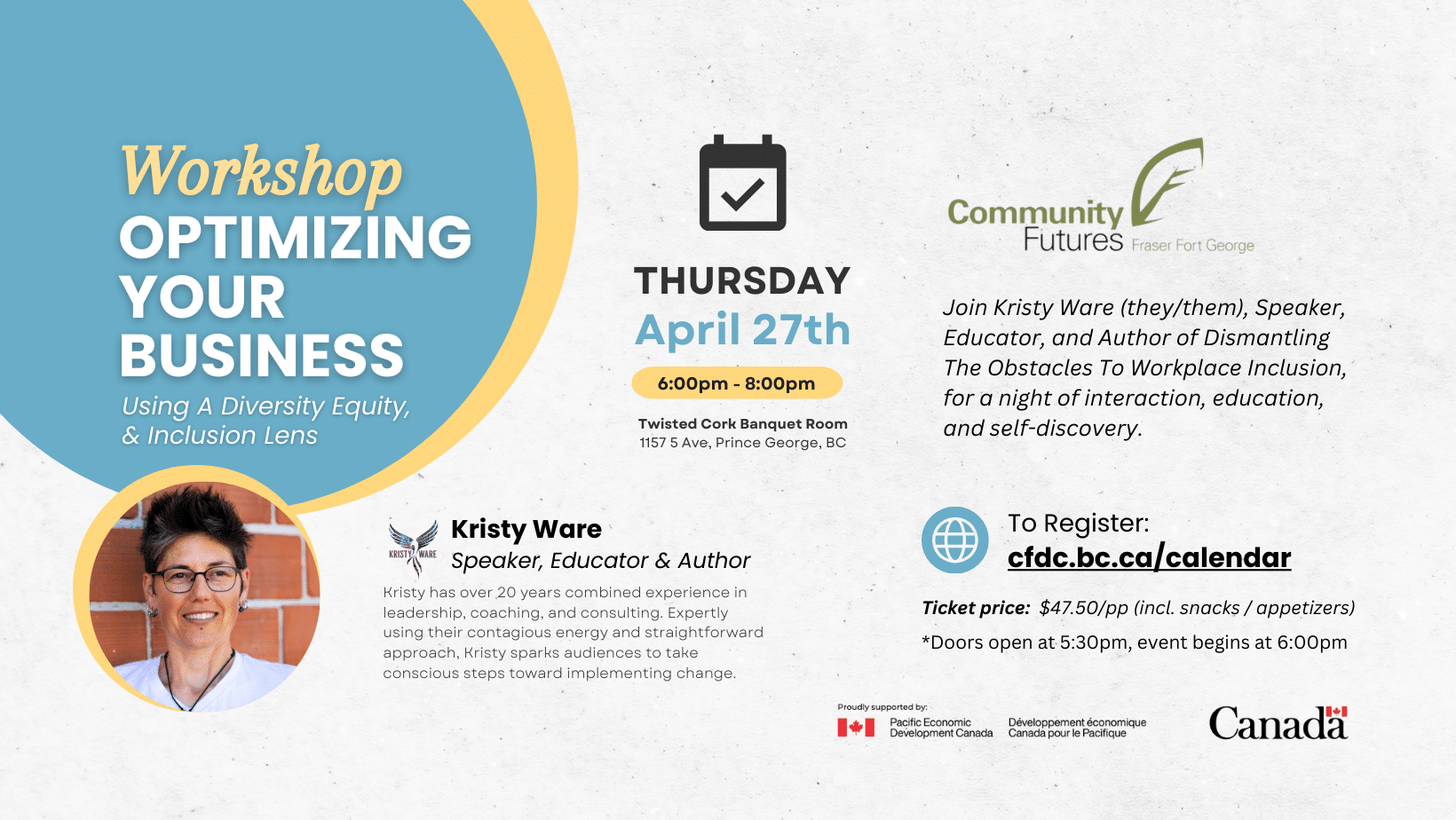 Join us on April 27th for an interactive workshop to learn about "Optimizing Your Business Using A Diversity Equity & Inclusion Lens". 📆 💡
Did you know that Canada is facing a labour shortage?
Do you know what that means for the future of your business?
If you're in business you're likely fully aware that Canada is facing a shortage of skilled workers to fill vacant jobs. The effects of the pandemic, also referred to as The Great Resignation, combined with Canada's aging population are primarily to blame. If organizations hope to continue with 'business as usual' there are few key things you'll want to understand.
Join Kristy Ware (they/them), Speaker, Educator, and Author of Dismantling The Obstacles To Workplace Inclusion, for a night of interaction, education, and self discovery. Kristy has over 20 years combined experience in leadership, coaching, and consulting. Expertly using their contagious energy and straightforward approach, Kristy sparks audiences to take conscious steps toward implementing change.
This session will provide you with a greater understanding of:
– Diversity, equity, and inclusion
– Ways you can create a more welcoming workplace for all
– The framework of intersectionality
– The importance of viewing others through an intersectional lens
Venue: Twisted Cork Banquet Room, 1157 5 Ave, Prince George, BC
Ticket price: $47.50/pp (includes snacks / appetizers)
*Doors open at 5:30pm, event begins at 6:00pm
*Kristy's books will available for cash purchase