COMMUNITY FUTURES FRASER FORT GEORGE
October 24th – 26th, 2023
Expert Speakers & Workshops
Networking & Lead Generation
Exhibitor Booths, Door Prizes, and more!
Attend Online or In-Person in Prince George, BC!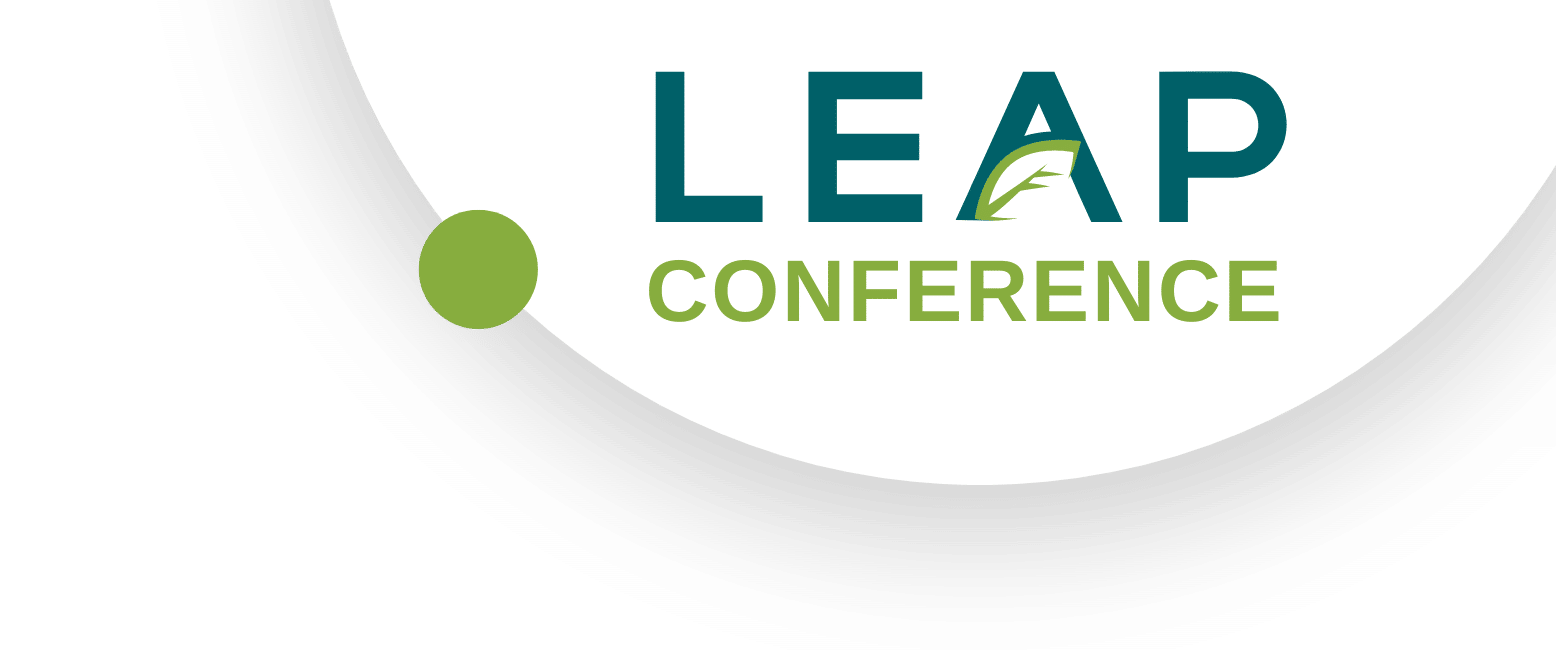 October 24th – 26th, 2023
Join 250+ professionals and businesses in Prince George this October to learn from world renowned speakers and network with the local business community at the 2023 LEAP Conference! 
Over 3 exciting days, the LEAP Conference will provide attendees with incredible speaker content, live Q&A, opportunities for networking, lead generation, and career development, to help take your career and business to the next level.  Join us, live in-person in Prince George, BC, or watch online from home!
All ticket holders will receive conference information via email in the coming days! Please email natalier@cfdc.bc.ca if you have any further questions!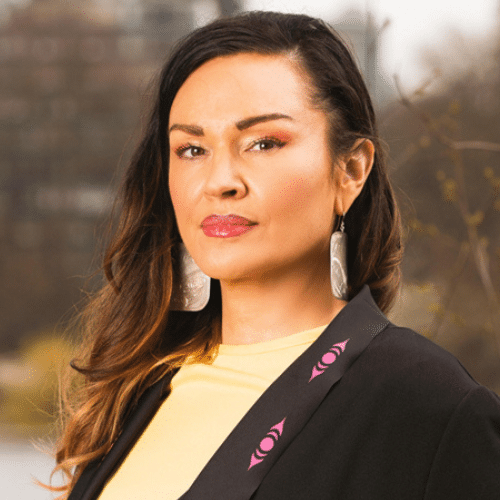 Angela Sterritt – Award Winning Journalist & Author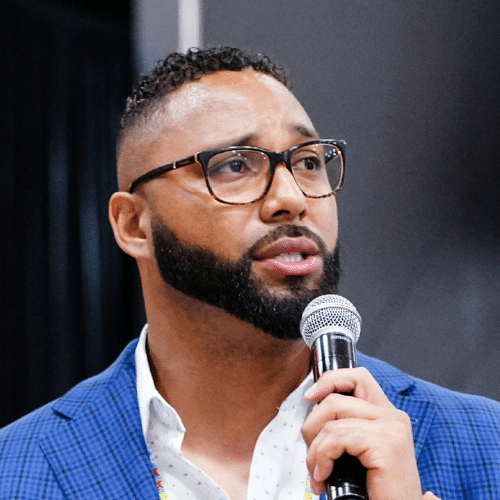 JR LaRose – Grey Cup Champion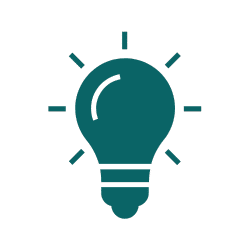 Expert Content & Learning
A 3-day masterclass to learn the strategies, tools and secrets used by the leading experts across various fields.
Get access to 12+ hours of expert speaker content, inspirational speeches, q&a sessions, and in-depth workshops covering the latest topics to help you succeed in your career and business.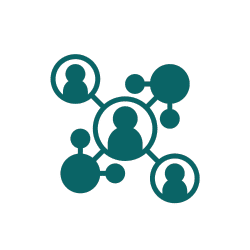 Networking & Lead Generation
The networking event of the year!  Meet others in your industry, network with 250+ attendees, and discover career opportunities.  Ask industry experts your burning questions, mingle with potential clients, and forge valuable, long-lasting connections.
Want to stand out? Get an Exhibitor Booth and secure your business prime real estate at the conference.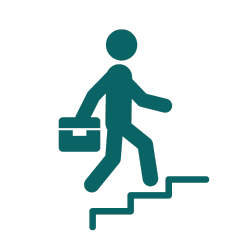 Further develop your career and gain 12+ hours of potential professional development credits.  Discover new skills to utilize in moving ahead in your career.
View and apply for exciting job opportunities, mingle with potential employers, and network with industry leaders.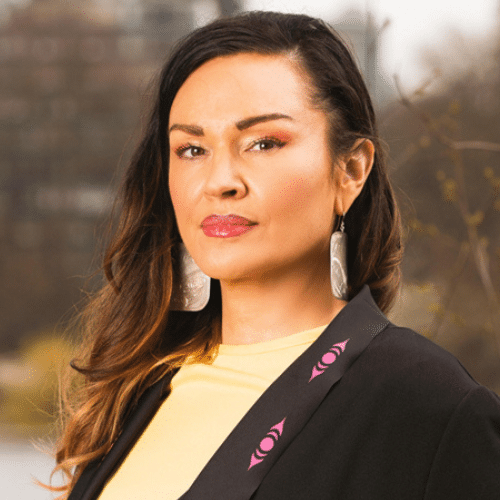 Angela Sterritt
Author | Journalist | Artist
"Unbroken"
Angela Sterritt is an award-winning investigative journalist and national bestselling author from the Wilp Wiik'aax of the Gitanmaax community within the Gitxsan Nation on her dad's side and from Bell Island Newfoundland on her maternal side. Sterritt has worked as a television, radio, and digital journalist for more than a decade. She is currently the host of the CBC original podcast Land Back, which won a Radio Television Digital News Association award for best podcast in 2023.
Her book Unbroken, a work that is part memoir and part investigation into the murders and disappearances of Indigenous women published by Greystone Books became a national instant bestseller in May of 2023.
In 2021, Sterritt won an Academy Award (Canadian Screen Award) for best reporter of the year in Canada for her coverage of an Indigenous man and his then 12-year-old granddaughter who were arrested while trying to open a bank account at BMO. Sterritt also won a national Radio Television Digital News Association award for the same reporting. In 2020, Sterritt was named in Vancouver Magazine's Power 50 list of the city's top 50 most influential people.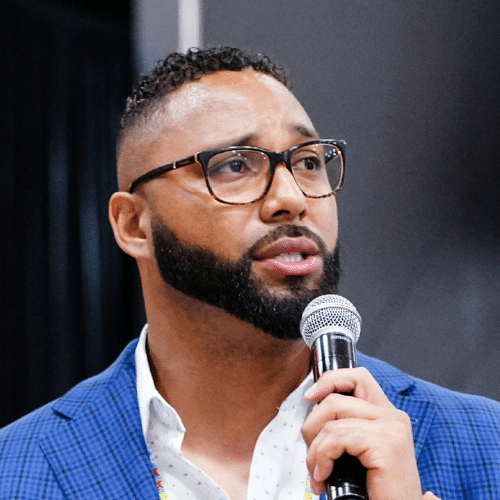 JR LaRose
Grey Cup Champion
"Overcoming Adversity"
JR LaRose is a 9 year veteran of the CFL and a 2011 Grey Cup champion. A proud member of One Arrow First Nation, he is an accomplished speaker, who has been recognized and awarded for contributions to his community. JR's path to success has been a long and hard fought journey that began in low income housing in Edmonton's inner city. JR's upbringing was significantly impacted by his Mother's exposure to abuse suffered during her time at a Residential School. JR overcame an environment of poverty, drugs, and abuse. The sport of football was the opportunity that JR longed for. His passion for football as a youth would turn out to be his profession as a young man. Now retired from football, JR is a gifted speaker, whose story of redemption is universal, breaking down racial and generational walls, bringing forth a sense of hope and humanity.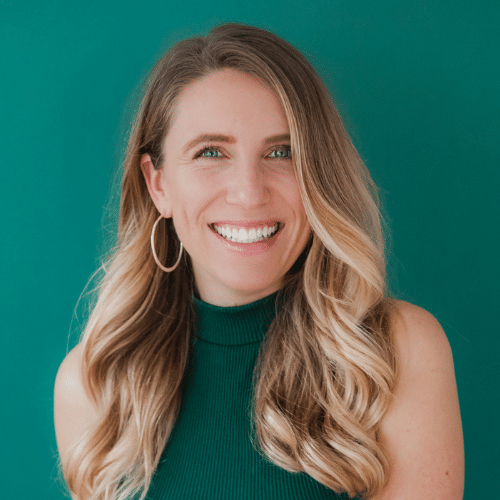 Sam Laliberte
Serial Entrepreneur, Freelancer, Author, Coach
"Marketing Your Online Business & Mastering The Art of Self Promotion"
Sam Laliberte is the owner of several six-figure businesses and hosts the Freedom Lifestyle Podcast where she interviews digital nomads, remote workers and entrepreneurs who've pursued a lifestyle that provides schedule, location, and financial freedom. Sam has immersed herself in this movement and successfully built various revenue streams: teaching online courses, working as a remote consultant, managing her own podcasting agency and operating an e-commerce store. Sam does this all from her laptop, traveling and working from all over the world. She has a homebase in Squamish, BC where she lives for ~6 months each year.
Workshop: Marketing your online business & mastering the art of self promotion
You brought your business online, now what? In this hands-on and interactive workshop, Sam will empower business leaders and entrepreneurs with practical strategies and proven tactics for marketing their businesses in ways that don't feel exhausting or salesy. Spend more time doing what you love in your business – creating and delivering your unique product or service – and less time securing your next customer!
Key Takeaways: 
Attract your dream customer:

 

get clear on who you want to serve and how you'll do it. This will set the focus for the rest of our workshop.
Map your customer's unique journey:

 

every buyer goes through a journey from awareness to interest to purchase to referral. Thoughtfully design this journey for your customer, and learn tactics you can implement in every step to improve conversion.
Learn modern tools for authentic promotion:

 

effectively communicate your value without being pushy or sales-oriented. Learn how to leverage tools like podcasting, social media, and brand ambassadors.
Streamline your marketing:

 

explore various time-saving techniques to achieve more growth results in less time so you can focus on delivering your products or services.
Walk away with practical knowledge, actionable strategies and a renewed sense of confidence in effectively marketing your business in a way that feels genuine and sustainable.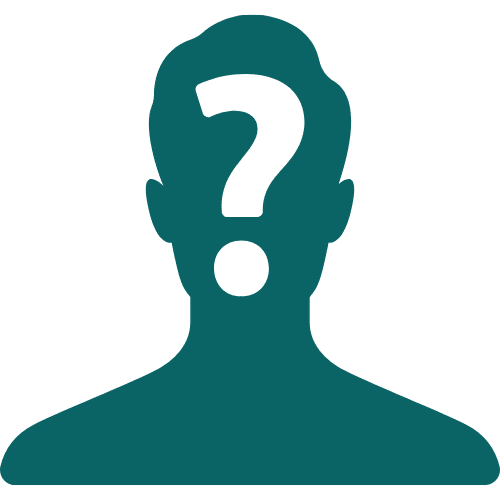 Surprise Guest Speaker
Author, Comedian & Entertainer
"Intelligent Deviance Is an Act of Leadership"
Our surprise speaker and entertainer has performed over 2,500 shows over the last 30 years to audiences that have included elite leadership teams from Fortune 100 companies as well as countless associations and non-profits. He attributes his success to the willingness to break rules and will share his stories and insights about tapping the power of intelligent deviance. Success, innovation, and excellence always arises by engaging in some form of intentional rule breaking. Today's most influential professionals challenge the hidden rules in our culture that compromise individual and organizational potential. Strategic rule breaking is an essential component of true contribution and a task that must be assumed by all members of an excelling organization. In this session you'll walk away inspired to break some rules, knowing how to identify what they are, and exactly how to rise above them.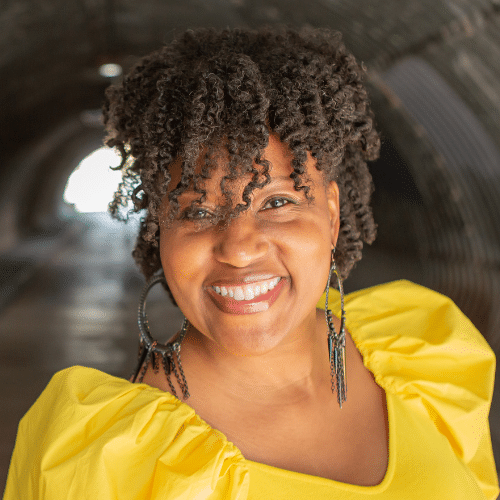 Angela Garmon
Business Owner, Philanthropist, CEO
"Conquer and Cultivate"
Angela Garmon is an award-winning business owner and philanthropist, who has been recognized as a Top 100 Women to Know across America in the Spring 2022 issue of Know Magazine and amongst the 19 Top Leaders Who Are Making a Real Difference in the Valley in the December 2022 issue of InBusiness magazine. 
She is the Founder and CEO of ARG Coaching & Consulting Group LLC, a strategic change management consulting firm that supports diverse teams nationwide as they conquer change and cultivate results. 
In 2021, Angela started an Arizona-based nonprofit focused on bridging the disparity gaps for minority and women-owned businesses. That year, the nonprofit was awarded one of the largest grants of its kind to develop and launch a business development program that supported twenty black businesses statewide. The success of the businesses, led to the program has been funded for 3 more years. 
Speaking Topic: Conquer and Cultivate 
Entrepreneurship comes with its own daily battles. One has to focus on growing the business, hiring the right people, keeping up with the latest industry trends, all while finding innovative ways to engage with internal and external stakeholders. So, what happens when life collides with the entrepreneurial journey? In this talk, Angela will share how her battle with cancer empowered her to approach my business differently. Attendees will learn: 
Techniques to conquer tough situations while still exceeding one's goals

How your presence can make an impact on your outcome

How choosing to write your own narrative is a choice that leads to success
Yvette Wu
Founder, Subtext Consulting Inc.
"Diveristy, Equality, and Inclusion"
With 15 years of experience in strategic consulting, Yvette has led within Fortune 500 companies, medium and large-scale social enterprises, and fast-paced tech startups. Her diverse industry and corporate background lends a unique mash up of experiences and skill sets. Through her DEI practice, she has supported many brands including Sony Image Works, Innovate BC, The Forum, League of Innovators, Jillian Harris Designs, Canadian Health Institute for Research, to name a few.  She is passionate and eager to use business as a force for systemic change in the realms of social justice and equitable climate action.
This 90 minute workshop is designed to cover key DEI concepts and terminology (in the most digestible and engaging way!). 
What you'll take away…
You're not entirely sure what the difference is between the terms diversity, equity, and inclusion (yes, these have become a bit buzz wordy!) or the difference between equity and equality. Gain a deep understanding of key terms to ensure you're starting on the right footing.

Learn about microaggressions, how they show up in your day to day life and in your organization (yes, they go beyond words but can show up in your policies and procedures), and learn what to do to reduce harm and how to take accountability.

What is power and privilege? And intersectionality? You've probably heard these terms but maybe you're not really sure what they mean or how it relates to you and your role in the DEI space.

What is allyship? Learn how to actively play a part in anti-oppression.

Inclusive communication – learn what you should avoid saying, what you need to speak up on, and WHY.

Case studies – learn how other organizations infused DEI into their strategy and operations and take away learnings from the wins and flops.

Brainstorm with subtext facilitators on your organizations gaps and opportunities.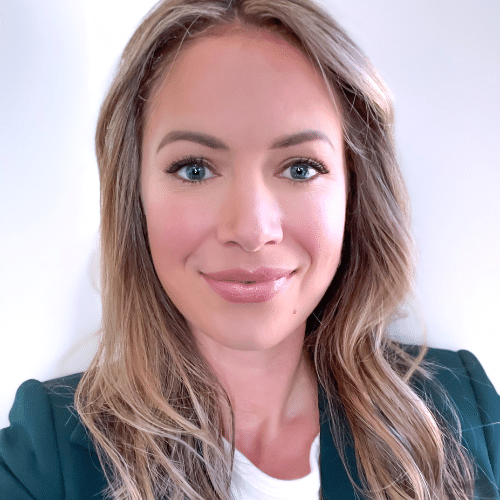 Dr. Katherine Greenland
Strategic Communications Consultant
"Collaborative Leadership: Communication Tools for Effective Teams"
Dr. Katherine Greenland is a strategic communications consultant with over 20 years experience as an educator, team builder and adviser. She helps leaders take responsibility for being understood with her keynote addresses on millennial mindset, work-life integration, courageous conversations and collaborative leadership.
Dr. Greenland is founder of Greenland Consulting, a firm whose mission is to develop resilient leaders for a world in transition. Her work blends the tools of doing business for good with executive leadership coaching to help clients transform their visionary ideas into profitable ventures that benefit their communities.
Drawing on her international work experience and Indigenous Sámi American heritage, Katherine coaches leaders to reach their goals for social justice, engaged citizenship and community resilience. A former college professor of sociology, Katherine now dedicates herself fulltime to coaching executive leaders and speaking publically. Katherine lives in the Pacific Northwest with her husband, two children; and their dog, Rock N' Roll.
"Collaborative Leadership: Communication Tools for Effective Teams"
LEARNING OBJECTIVES 
After this event, participants will be able to: 
Discuss collaborative leadership as a concept 

Connect to the organizational mission in a personal context 

Harness the power of visualization 

Understand how influence works in team projects 

Practice effective decision making for project success 
FIVE ACTIONABLE TOOLS 
1- Connect to the Mission – Know Your Organization and How That Fits with your WHY
2- Recognition – Take Ownership – Know Your Strengths and How You Add Value
3- Visualization – Take it from professional athletes & Olympians 
4- Influence – Understand the 9 Influence styles 
5- Decision – What's right? Decision making tips for individuals and teams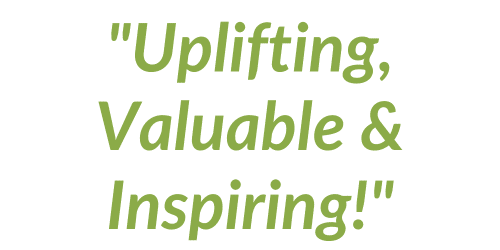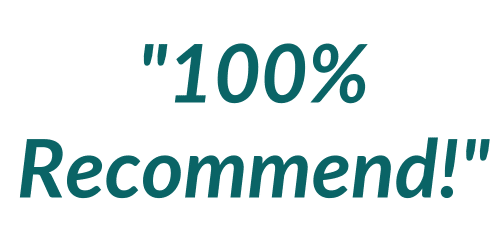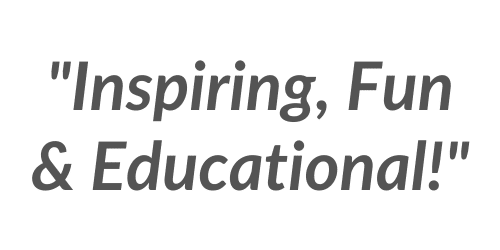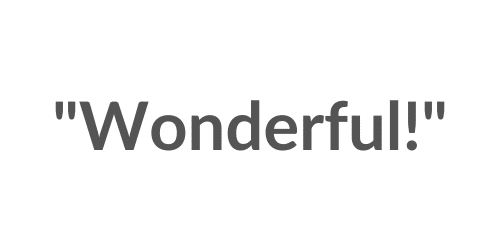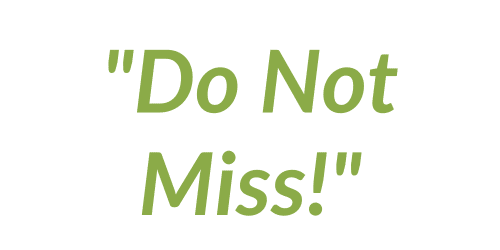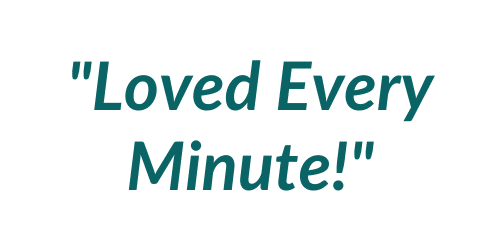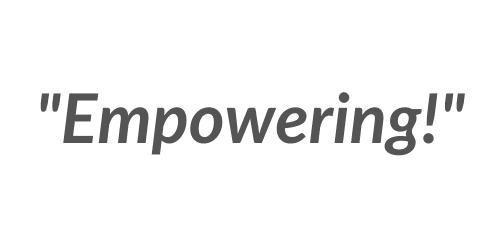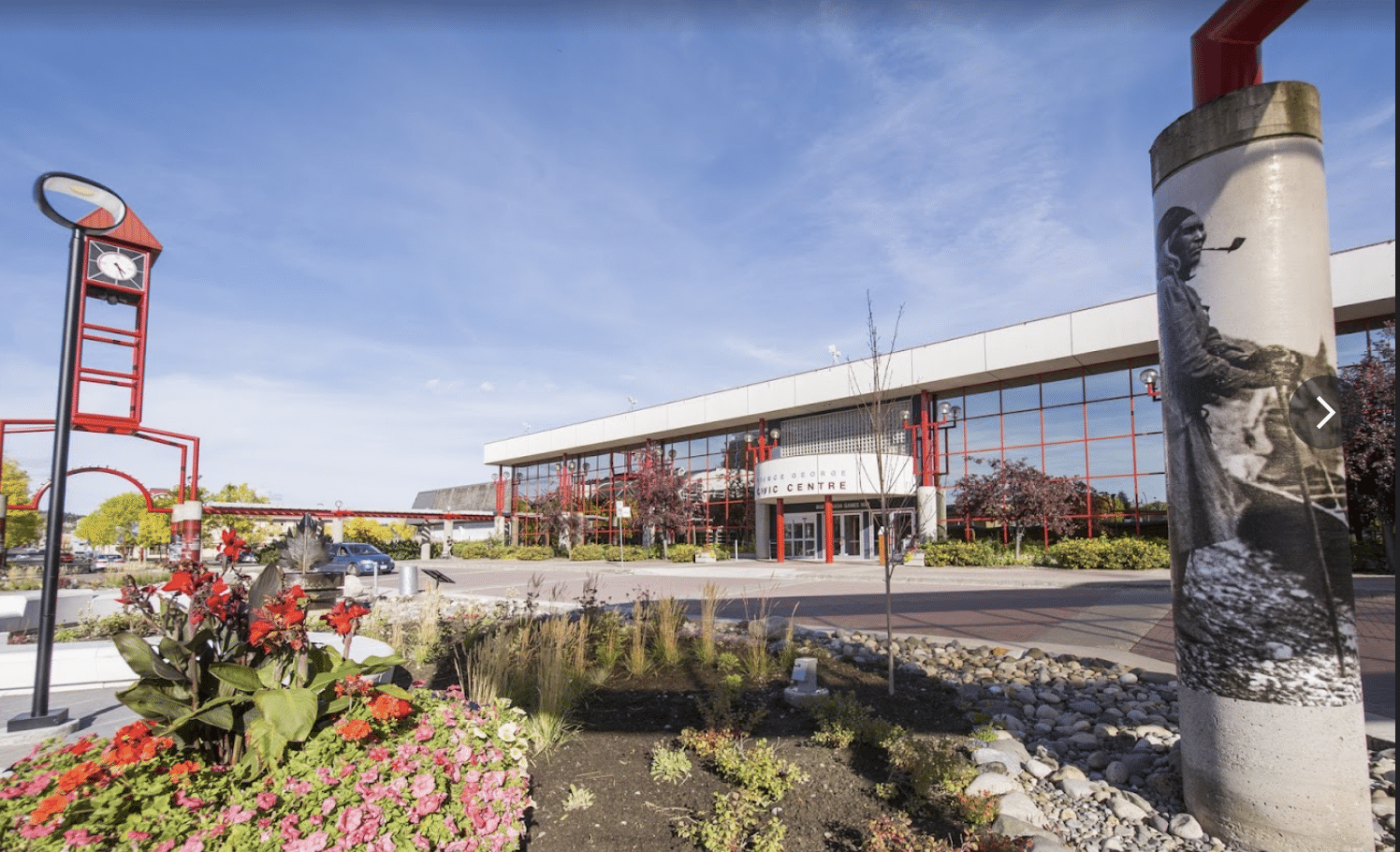 Prince George Conference & Civic Centre,

808 Canada Games Way, Prince George, BC V2L 5L1
Use discount code: CIN-GFC16674
770 Brunswick Street, Prince George, BC
Click here for discounted rate link.
444 George St, Prince George, BC
900 Brunswick Street, Prince George, BC
585 Dominion Street, Prince George, BC
Who Should Attend?
The 2023 LEAP Conference will have something for everyone!  Whether you're a business owner, entrepreneur, professional, tradesperson, artist, or student – the LEAP Conference is for you!
When Is It?
The 2023 LEAP Conference will be held October 24th to 26th, 2023, over 2 and a half exciting days, live at the Prince George Civic Centre, British Columbia. 
How Can I Attend?
You can attend either in-person in Prince George, British Columbia, or, virtually from anywhere in Canada, via our online interactive conference platform – Whova!  Both options offer live speaker sessions, Q&A, networking opportunities, exhibitor booths, and so much more. 
What Can I Expect With The In-Person Ticket?
An in-person ticket will give attendees access to the LIVE 3 day event, with expert speaker content, workshops, q&a sessions, networking, lead generation, career opportunities, access to job boards, exhibitor booths, door prizes, meals, refreshments, and more! 
What Can I Expect With The Virtual Ticket?
Virtual attendees can watch and participate through our interactive online platform Whova.  Attendees will be able to watch speaker sessions, participate in networking, chat rooms, polls, Q&A, exhibitor booths, and prizes throughout the 3 day event.   
Stay Updated With Our Newsletter!
Sign up to be the first to know about important announcements, updates, and offers from the team at Community Futures Fraser Fort George, and the LEAP Conference! 

Contact us for more information
1-800-661-2055 or 250-562-9622