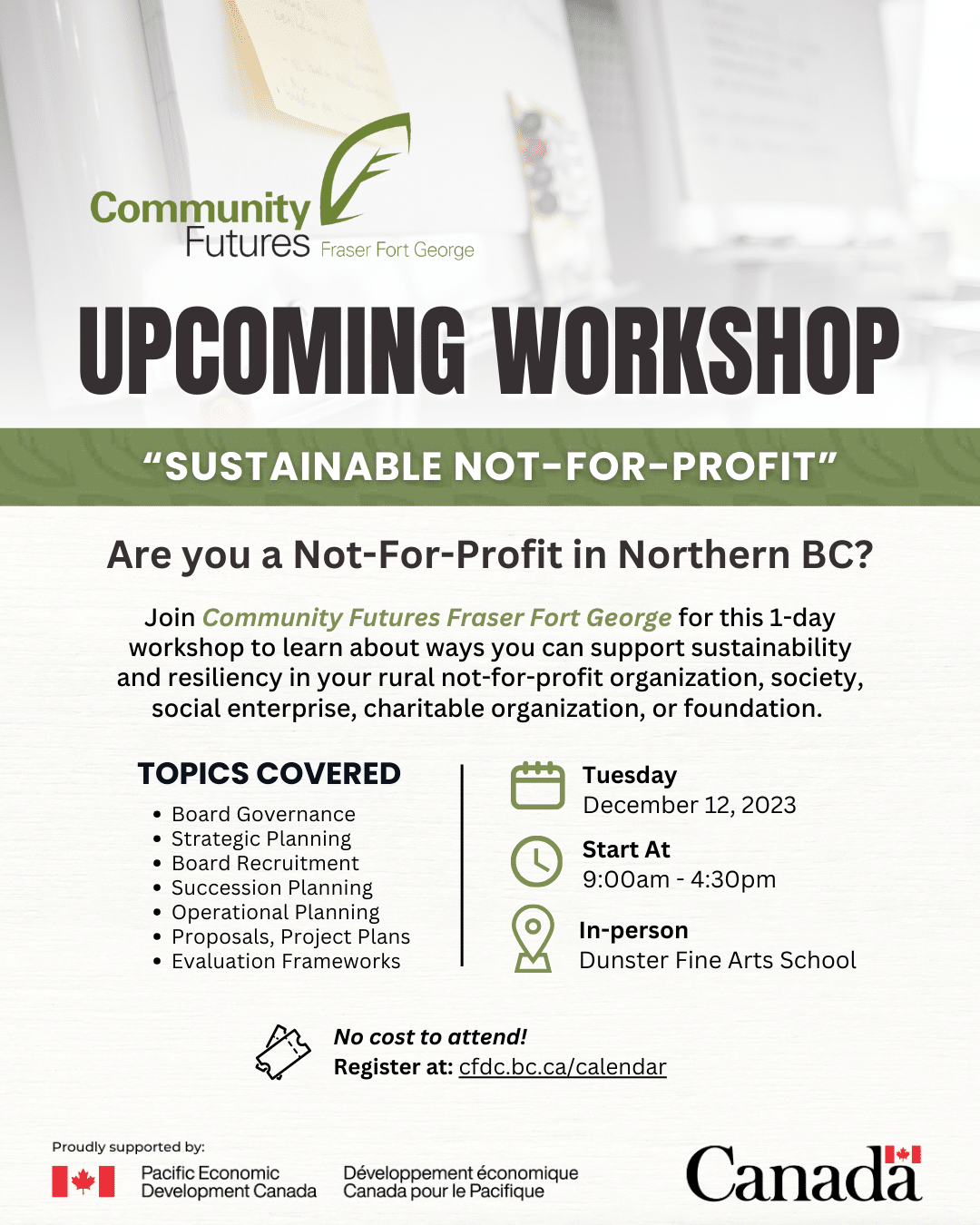 Sustainable Not-for-Profit Workshop (Dunster School)
Are you a Not-For-Profit within the Northern BC region, with an interest in learning about ways to build a sustainable organization?
Community Futures Fraser Fort George will be hosting a 1-day, 5-module workshop to support sustainability and resiliency for rural based not-for-profit organizations, societies, social enterprises, charitable organizations & foundations.
The workshop will include topics such as:
• Board Governance
• Strategic Planning & Measuring Success
• Building Leadership – Board Recruitment & Succession Planning
• Asset-based Operational Planning
• Building for Proposals, Project Plans & Evaluation Frameworks
NO COST to attend!
Participants from other rural areas are welcome!
Date:  Tuesday, December 12, 2023 from 9:00am – 4:30pm
Location:  Dunster Schoolhouse
Lunch: Please bring a brownbag lunch or be prepared to purchase lunch at the Dunster Schoolhouse's Cafe